USA Airport Bundle
Bundle

за Microsoft Flight Simulator — от FL2
🥳 Save
11%

with this bundle

Buying the products individually would cost you 11% more.
Недостъпен
За съжаление в момента имаме технически проблем с обработката на плащанията. Нашите техници вече работят усилено по решението и вероятно ще можете да купувате продукти отново след няколко минути. Оценяваме високо вашето разбиране и търпение!
Недостъпен
Понастоящем продажбите на този продукт са спрени. Това може да има различни причини. Молим ви за търпение.
Налично незабавно изтегляне В наличност
...

Наградни точки
Наградни точки
Философията ни е да награждаваме лоялните и завръщащите се клиенти и да им благодарим за доверието, което са ни оказали. Ето защо въвеждаме наградни точки.
---
0
Текущ баланс
...
Баланс след тази покупка
---
За всеки похарчен пълен 1,00 щатски долара ще получите бонусни точки, които могат да бъдат използвани в нашия магазин за лоялни клиенти. Нашият магазин за лоялни клиенти включва няколко отстъпки или други предимства, които можете да отключите с Вашите бонусни точки, за да спестите пари при бъдещи покупки.
| ЗА ВСИЧКИ 1,- | ЩЕ ПОЛУЧИТЕ |
| --- | --- |
| US$ | 10 |
| € | 11 |
| £ | 12 |
| CAD | 7 |
| AUD | 7 |
Как мога да използвам точките си?
Посетете нашия Магазин за лоялни клиенти и обменете Вашите бонусни точки за талони, които ще изпратим на Вашия имейл адрес в рамките на 48 часа.
Southwest Florida International Airport (IATA: RSW, ICAO: KRSW, FAA LID: RSW) is a major county-owned airport in the South Fort Myers area of unincorporated Lee County, Florida, United States. The airport serves the Southwest Florida region, includin...
---
Наличен от
April 15, 2022
Текуща версия
2 from July 04, 2022
Размер за изтегляне
2.85 GB
Fresno Yosemite International Airport (IATA: FAT, ICAO: KFAT, FAA LID: FAT) is a joint military/public airport in Fresno, California, United States. It is the primary commercial airport for the San Joaquin Valley and three national parks: Yosemite, S...
---
Текуща версия
1.0 from July 04, 2022
Размер за изтегляне
2.01 GB
Описание
This Bundle is released in response to the major update of MSFS in the US. Let's experience it together!
---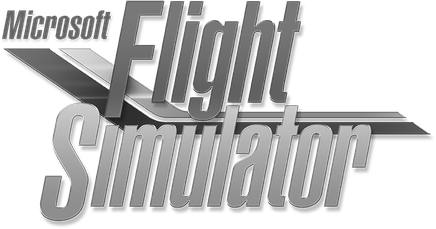 Съвместимост
This product is working on PC and will not work on Xbox or other devices.
Flightsim.to is rated excellent
Customers put their trust in us. We are grateful for that, because customer satisfaction is our top priority.
---
Какво искате да докладвате?
Доклад Коментар
Вие сте на път да докладвате коментар за нарушаване на правилата на общността.
Уау! Готов за споделяне.
Не забравяйте да споделяте файла си с приятелите си и с хората в интернет. Това е единственият начин да сте сигурни, че възможно най-много хора ще се запознаят с вашата добавка!
Между другото, можете също така да споделите определена връзка към вашия файл по-долу!
Close
Промяна на езика
Текущата ви езикова настройка е български. Предстои да промените езика по подразбиране.