За
Flightsim.to
Flightsim.to е световният #1 източник за модификации, ливреи и добавки за Microsoft Flight Simulator 2020. Безплатно, лесно и просто. Независимо дали създавате или търсите добавки, попаднали сте на правилното място.
Trusted by over 500,000+ Members and industry-leading companies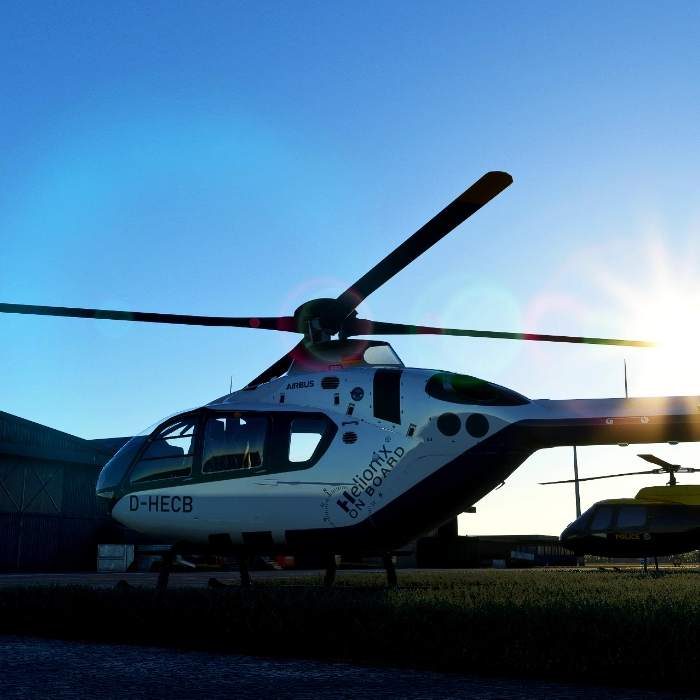 48,053 Add-Ons
Microsoft Flight Simulator може да бъде подобрен и разширен по невероятен брой начини. По-точно, по повече от 14 хиляди начина. Всички тези допълнения са достъпни напълно безплатно. Можете да ги изтеглите, без да плащате нито стотинка. Но... създателите се радват на всяко дарение за тяхната страхотна работа!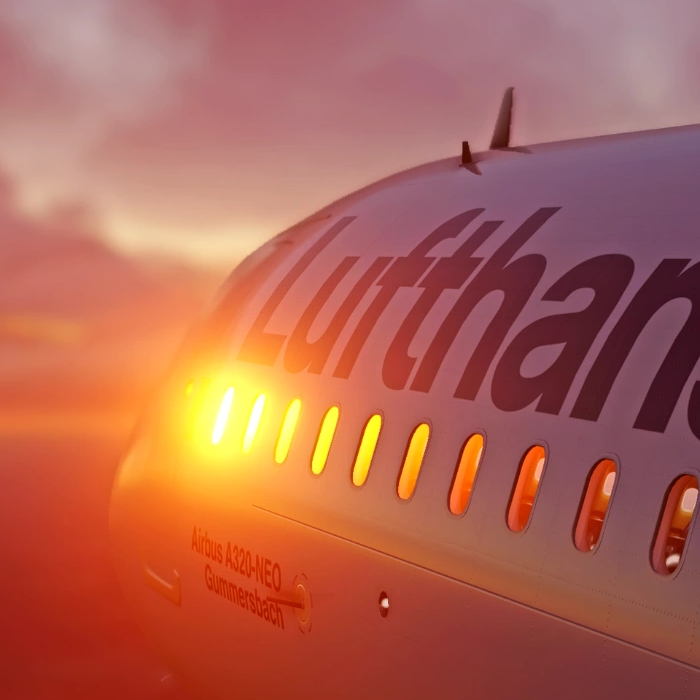 25 милиона+ изтегляния
Всеки ден потребители от цял свят изтеглят средно над две хиляди добавки, за да подобрят изживяването си в Microsoft Flight Simulator. Невероятно, нали? За това време сме обслужили повече от 10 милиона изтегляния и предстои да направим още много! Това е огромно количество честотна лента. Не познаваме платени абонаменти и не ограничаваме изтеглянията - повече време за вас, за да се наслаждавате на играта си!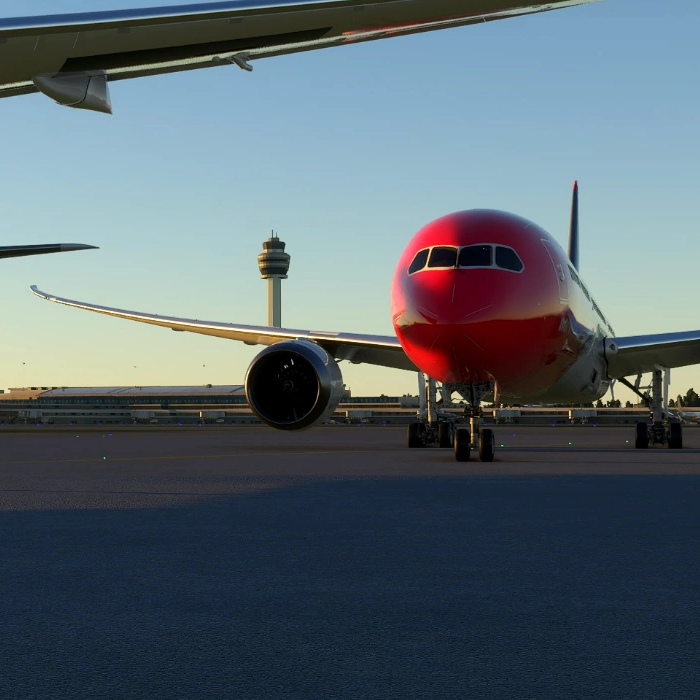 Доверете се на повече от 300 000 членове
Нашата общност се разраства с всеки изминал ден. Станете член днес, за да получите повече ползи и да бъдете в крак с новостите. Регистрирането е напълно безплатно. Тя ви дава многобройни предимства, като например известия веднага щом някой от любимите ви допълнения бъде актуализиран. Можете да оценявате и други модификации и дори да ги коментирате!


About us
Добавки за всеки!
Можете да разширите Flight Simulator по невероятен брой начини. Искаме да дадем възможност на създателите да представят творбите си на общността, да получат обратна връзка и да продължат да се усъвършенстват. В същото време искаме да предложим на всички любители на симулатора на полети възможността да получат тези произведения без усложнения и в пакет на едно място.
Доверието на милиони пилоти по света
Flightsim.to е водещ световен ресурс за добавки и модификации за Microsoft Flight Simulator.
Total Members

450,000

Total Downloads

33 Million

Total Uploads

33,000
Daily Pageviews

500,000

Monthly Pageviews

14 Million

Visits per Year

33 Million
Meet our team
Кой стои зад Flightsim.to? Само няколко души - ето ни.
Ако ви се наложи да се свържете с нас, моля създайте билет.
ИНФОРМАЦИЯ ЗА ТРАФИКА
Общо версии на файловете
84,873
We have more to offer
Features
We serve our users with simple but effective features to make your experience with us hassle-free.
Карта на пейзажите
Използвайте нашата карта на пейзажите, за да разгледате целия свят за добавки, модове и подобрения на пейзажите. Тя е безплатна и се актуализира редовно.
Открийте
Използвайте нашата страница Открий, за да разгледате хиляди добавки. Просто въведете ключова дума, изберете някои категории или тагове и пренаредете сортирането по свой вкус. Намирането на допълнения никога не е било по-лесно благодарение на това интуитивно търсене.
User Voice
Всеки творец се нуждае от обратна връзка. Създайте акаунт, дайте оценки и уведомете създателите за това какво ви харесва в техните добавки и какво не. Коментарите са съществена част от нашата общност. Вече са написани повече от 20 хиляди.
20K+ Wallpapers
Нашата общност качи толкова много невероятни изображения и скрийншоти от Microsoft Flight Simulator, че просто трябваше да осигурим външен сайт, за да се справим с наплива. На нашата страница за тапети ще намерите хиляди Ultra HD тапети - безплатни и само с едно кликване за изтегляне.
Без дроселиране
Други уебсайтове ограничават скоростта на изтегляне до по-малко от 1 MB/s или дори няколко KB/s и ви принуждават да се включите в платено премиум членство, за да разгърнете пълната си мощ. Ние във Flightsim.to не знаем нищо подобно: Вие сваляте от нас на базата на честната употреба, без да се ограничавате или да спъвате, когато това не е необходимо
Запитвания
Ако ви липсват картини на самолети или декори за играта, можете да използвате нашата страница за заявки, за да направите необвързваща заявка за тях. Нашите създатели вече са обработили и изпълнили повече от две хиляди заявки - напълно безплатно! Търпението се отплаща.
За
Ние сме само платформа.
Flightsim.to е мястото, където хиляди създатели се обединяват, за да създават страхотни неща. Благодаря много за това! Без вас тази платформа нямаше да съществува - толкова е просто. И това означава нещо не само за нас, но и за многобройните фенове на летателните симулации по целия свят. Благодарим ви за вашия принос!
Повече от 150 спонсори
Повече от 150 души спонсорират Flightsim.to, за да покрият разходите ни за сървър. Ето произволно избрани дарители.
i am New to MFS 2020 and love the work
This place makes MSFS a whole lotta fun.
the download speeds are ridiculously good, blowing all the legacy sites out of the water, and more people should be donating tbh
You all do a great job, I am glad that you are here, I appreciate your work very much
Thanks for this fantastic community resource.
great to have this site!
Your work is optimal, thank you
Wonderful service you provide. Thank you.?
Very  good job..Thank you very much.Regards From Greece
Just want to say thanks and please keep creating
Keep up the great work !! .
Cheers guys great work
cierciformidable, bien construit, agreable à utiliser et tres complet.
bravo pour votre travail et merci
nicely organized and though out site. Makes browsing and downloading a pleasure. Especially like that it remembers my downloads!
Awesome website. Keep up the good work!
A small token of appreciation for what you guys are doing. Hope you never loose the passion and continue improving!
Site appearance, structure etc - excellent.
I buy you some coffees. I do this with much joy and gratitude. Because without you MSFS 2020 would be only half so great. What you are doing here, is simply outstanding. Thank you!
Great site! Where would we be for scenery and other FREE addons without it ?
Best FS site ever
Cool and useful portal page, go ahead
Your site is what the community is all about.
bonjour super boulot et merci pour ce que vous faite . RESPECT 
Great stuff!  Thanks.
Bravo. Vous êtes indispensables.
So many thanks to you. My most visited site for great MSFS addons!
thanks so much!
What would MSFS be without you? Thx for this service...
flightsim.to is the best site when it comes to Add-ons. Very attractively designed, very well organized, with super fast downloads. Thanks a lot for your great work!
Thanks for your service. I realy appreciate your site and the possibility to share our creations
Best Flightsim Add-On website ever! Great design and layout-Thanks for everything!
Dear Sirs, thank you very much for this great work. I enjoy it every day. With best wishes from the Wild West Forest Germany Willow fsx
Follow us
---
Свържете се с
---
За юридически или бизнес запитвания, моля, изпратете писмо до
[email protected]